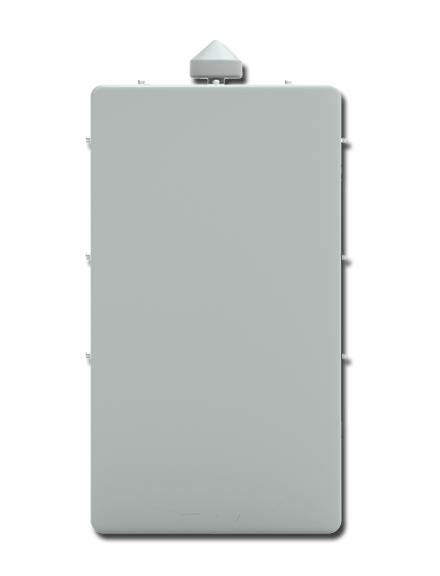 Motorola Solutions
SLX 5000 CBSD
The SLX 5000 is a high-powered, compact, Pico-class CBSD, with an integrated antenna, providing high-speed coverage in the outdoors and hot or dusty environments, and is mountable on either a wall or a pole. It connects to other components via Ethernet or fiber backhaul, quickly passing data through the system. The SLX 5000's integrated GPS receiver enables it to stay synced up to the rest of the network.
Dimensions H x W x D
280x500x125 mm
Operating temperature
-40°C to +55°C
IP Standards
IP66
Request A Quote
SLX SERIES: CITIZENS BROADBAND RADIO SERVICE DEVICES (CBSDs)
Don't bring consumer broadband to a commercial site. Get lightning-fast, enterprise-grade broadband data flowing securely across every level of your operation with Nitro.
Experience a First
Take full control over your communications network and unlock advanced capabilities with Nitro — the first fully managed platform that combines business-critical voice with private broadband data, enabling a unified, seamless, hassle-free operation.
Enterprise-Grade Private Broadband
Nitro offers broadband data speeds, so your teams can share information quickly and efficiently. And with up to four times the range of Wi-Fi, your people will be able to access the network from virtually anywhere on-site, using far fewer access points — whether they're on densely packed factory floors, at busy airports or by the loading dock.
Nitro also has twice the capacity of Wi-Fi, so you'll be able to add more devices to the network without being constrained by low bandwidth or slow speeds. You'll also be able to free your Wi-Fi for other purposes, like increased or enhanced guest access.
Key Features
Improved coverage footprint
Capable of max EIRP of CAT-B CBSD
Fiber backhaul support
Flexible antenna options
Brochures
Spec Sheets
Videos
A Future with Nitro
Imagine a platform that embraces opportunity and redefines what a radio network can do. Nitro gives enterprise businesses the foundation to make this future a reality. Combining business-critical voice with private broadband data, Nitro gives current radio networks a boost and prepares businesses for what's next.