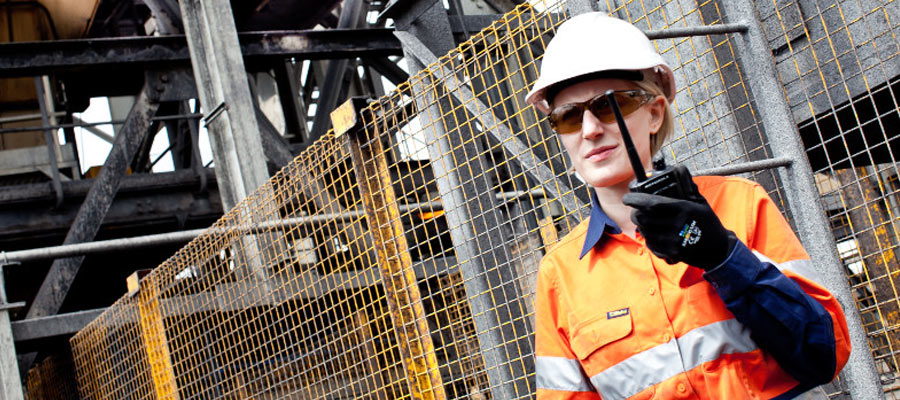 Mobilize Real-time Information Seamlessly Across Your Mining Operation
Mining companies are feeling the heat of safety mandates and production goals. They must fuel rising demand by extracting more in remote locations and hazardous environments. Their workers have to be protected as they contend with extreme temperatures and challenging conditions. And critical infrastructure needs to be secure from the increasing threat of cyber attacks and domestic terrorism.
Improve Field Safety And Productivity
Our next generation communication solutions are vital for prospecting teams, especially those in remote and sensitive locales for exploration and extraction.
Send vital information, support in-field operations and keep connected with them, shore offices and overseas headquarters. More than a line of communication, each field worker's radio is their lifeline in hazardous areas. When you extend our always-available networks to the field, you improve safety and productivity.
Petrochemical Companies Trust Motorola To Mobilize Real-Time Information Seamlessly
From the drilling platform to the pipeline, in the office or offshore, Motorola is helping oil and gas companies work more safely, productively, and efficiently in the most difficult conditions and demanding environments.
Enterprises around the globe are transforming the way they operate and interoperate with our mission-critical communication solutions and expertly-integrated systems, applications, accessories and services.
Connect different personnel, processes and locations together to help your operation run more productively and safely, control infrastructure, and reduce risks and costs.
Application Briefs
Brochures and Spec Sheets
MOTOTRBO
MOTOTRBO Accessories
White Papers
MOTOTRBO
WAVE PTX™ Push-To-Talk Service
Radio vs. Cell Phone: Why Radios Beat Phones in the Manufacturing Industry
Meet Mike and Bob, two Manufacturing leaders facing a problem on the manufacturing floor. One is equipped with a two-way radio, purpose-built for this workplace and its needs; the other is equipped with a cell phone. Watch to see who wins.